Ray-Ban: Never Hide
CG Supervisor, Lighting, Rendering
This older project from Gentleman Scholar was part of a quirky ad campaign from Ray-Ban called "Never Hide". The spot was intended to appear as "found footage" from a young Russian couple who discovers something bizarre in an abandoned house.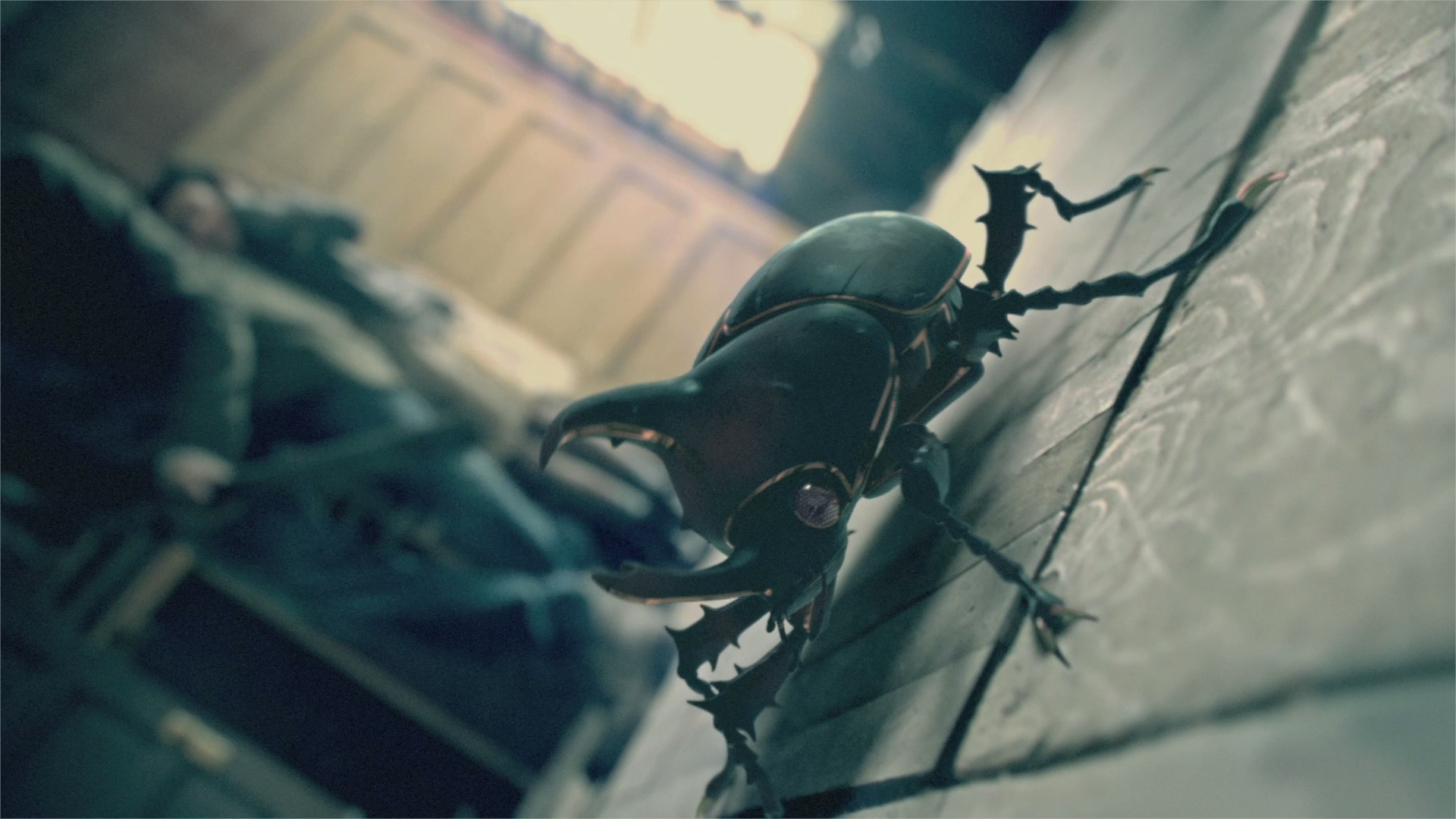 Greasing things up
For those of us on the CG team, that meant making a bunch of strange bugs that had similar materials and color palettes to the classic Ray-Ban sunglasses: lots of black plastic with shiny gold trim. The organic and unsettling nature of the bugs meant that I could have a little fun with the materials, and so I added all kinds of greasy smudges to the bugs where I could to make them look a little less perfect than your average commercially shot sunglasses.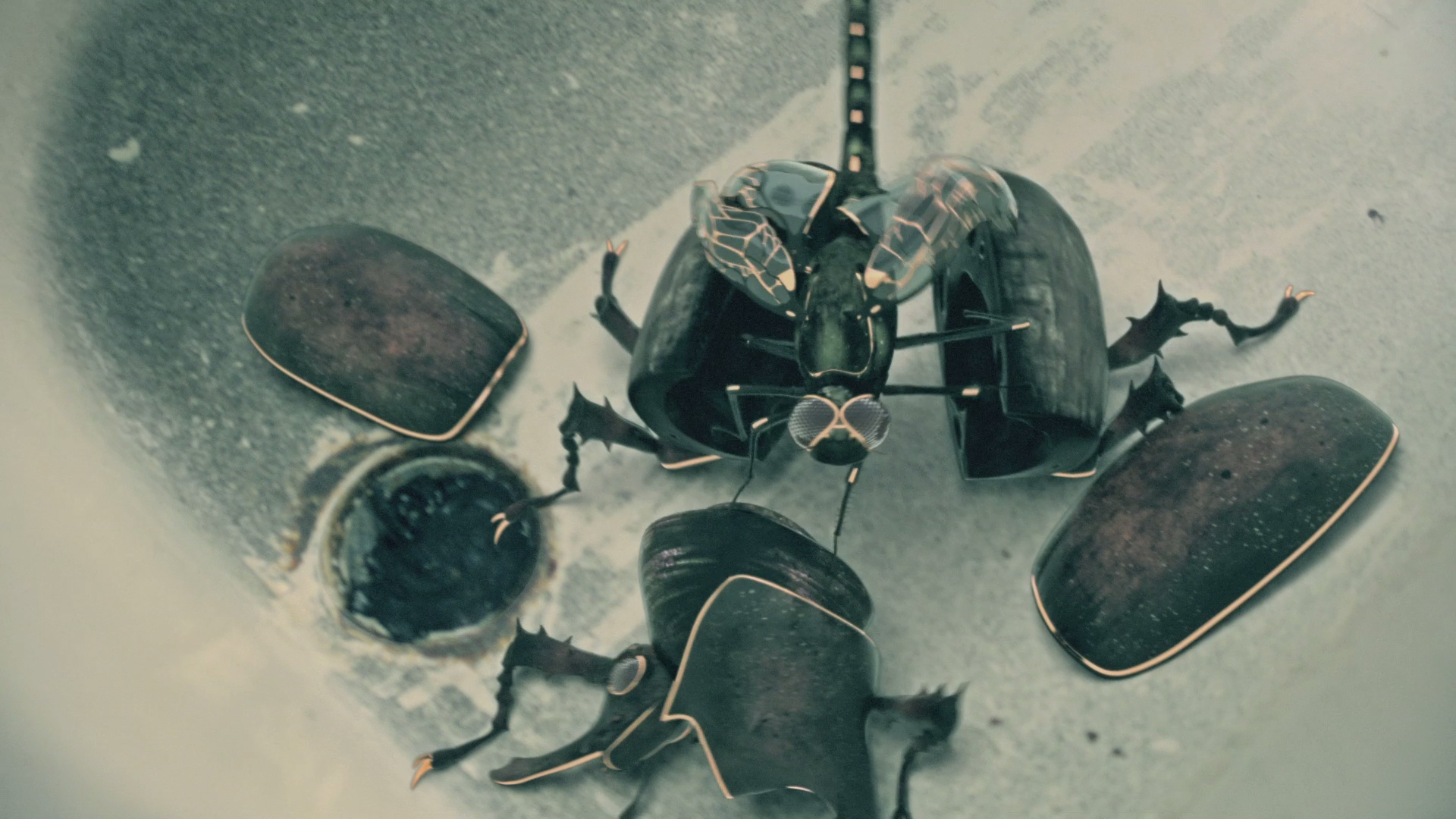 Tiny details matter
I was given a lot of leeway on how to light these shots, and so I got to have a bit of a play with some lighting effects we didn't get to use much back in the days before GPU farms. The "dragonfly" shot in particular had a subtle little caustic pattern cast from the transparent wing membrane onto the tub; I built a tub stand-in just for this purpose to catch the light. It's a really easy effect to miss, but I think the tiny little details like that really help sell a shot, even if you don't notice them.